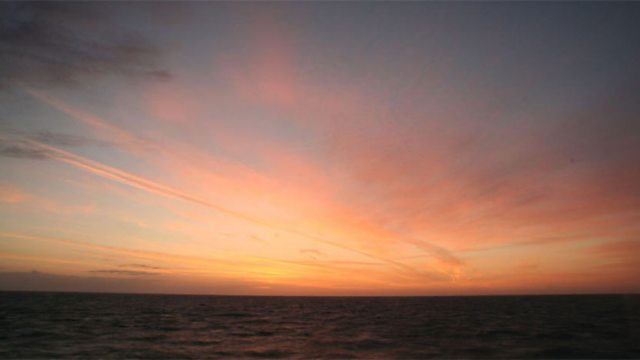 Thought for the Day - Rev Professor David Wilkinson
Good morning. The relighting over the weekend of the blast furnace at the former Corus plant on Teesside is a significant moment of hope for those of us who grew up in the decline of steelmaking in the north-east during the seventies. As a child I lived close to Consett steelworks which was closed at the end of the decade with the loss of three and a half thousand jobs plus many more in associated industries. My memories move from a town coloured red by the airborne iron oxide to 36% unemployment, making it at the time one of Britain's worst blackspots.
Yet sometimes personal memories need to be given a wider perspective. As Dominic Sandbrook began to suggest last night in his new television series, 'The 70s', this was a decade not only of strikes and terrorist attacks but also a transformation in affluence and individualism. So my memory was stimulated to remember more – not only the playing of Subbuteo by candle light during a power blackout, but also my father's extravagant purchase of a colour television for the appearance of Sunderland in the 1974 Cup Final - extravagant because we were all Newcastle fans. With this wider perspective, history can give hope. The seventies were a painful time for many, but also a time of joy, ingenuity and change.
Indeed, as a Christian I believe at a deeper level that history gives hope. Not only in the sense that the sun'll come out tomorrow, but that in the pivotal event of the resurrection of Jesus I gain a perspective that evil will not ultimately triumph and new possibilities are always there.
More recent and disturbing history will be reviewed this week by a court in Oslo. While Anders Behring Breivik will present his own warped view of reality, victims and bereaved families will confront again the terror of what actually happened. To resist simple vengeance, pursue justice and to re-live the pain is a brave thing to do and shows in the words of the commentator Libby Purves that 'the default setting of Western civilisation is not hatred or fear but hope'.
Perhaps, part of that default setting of hope stems from our Judaeo-Christian history. The last steel ingot from the Consett steelworks was made into a cross and is kept at a local Roman Catholic Church. It represents for me the pain of the past but also hope for the future.
It is tempting to despair for the future of the world, in a time of financial insecurity and mindless terrorism. Yet history does remind me that human communities of justice and love still triumph.