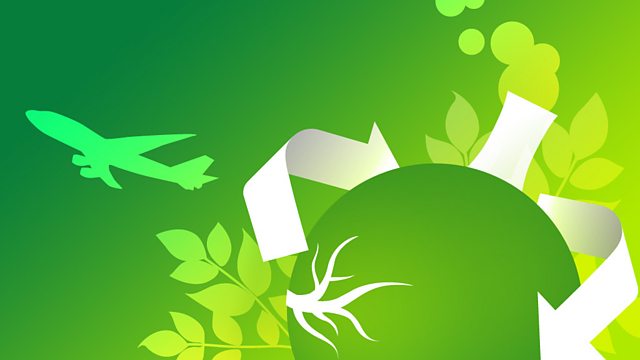 Sustainability on the High Seas
This week, One Planet broadcasts from the deck of a huge cargo ship - the Ebba Maersk.
This is one of eight container vessels that are the largest ever built, and she's a key part of the global shipping industry - a business that transports more than 90% of the planet's bulk cargo.
Look around you, most of the man-made products you see will have been transported by shipping container at some point during their life cycle. All of that transportation means a lot of fuel is burnt - but shipping currently only contributes 3% of our total annual greenhouse gas emissions.
That figure is rising as global trade increases, and some experts predict it could quadruple by 2050.
On this week's show, we follow the Ebba on the first leg of her journey to China - from Aarhus in Denmark to Gothenburg in Sweden. She's laden down with thousands of containers carrying everything from pork to cotton.
We visit the bridge as the captain steers us out of harbour, and head down to the engine room to learn about about new fuels being explored as an alternative to the 200 tonnes of oil the Ebba burns every day. Plus we speak to the CEO of Maersk Line, Soren Skou, about the threat of pirates off the east coast of Africa.
As ever, tune in, have a listen and then let us know what you think.
Email the team at oneplanet@bbc.com, or join us on Facebook and Twitter, the links are below.
Last on