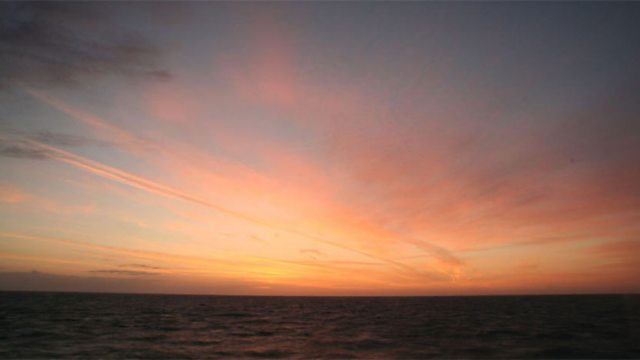 Thought for the Day - Lord Singh
Tomorrow Sikhs celebrate Vaisakhi, a major festival in the Sikh calendar. It comes a week after the important Christian festival of Easter and there are striking similarities.
The crucifixion of Jesus Christ was followed by a rapid rise of Christianity as a force for good in the world. It has its parallel in the martyrdom of Guru Teg Bahadhur, the ninth Guru of the Sikhs who gave his life defending the right to freedom of belief. It too was a defining moment.
We all know that in the immediate aftermath of the crucifiction of Jesus Christ, even those closest to him denied their allegiance to Christ fearing for their own safety. Much the same fear gripped Sikh onlookers at the time of Guru Teg Bahadhur's martyrdom. Sikhs at the time had none of the distinguishing symbols worn by us today, and hesitated to come forward to claim their master's body
Guru Teg Bahadhur and earlier Gurus, taught a belief in the equality of all human beings, including full gender equality, freedom of belief and the importance of looking beyond self to the concerns of others. On that historic Vaisakhi festival of 1699 Guru Gobind Singh, the tenth and last Guru of the Sikhs, aware that nominal adherence to such teachings was not enough, resolved to put the community to the test by asking for those prepared to give their lives for these ideals to step forward, and to his joy Sikhs readily did so.
Vaisakhi is important to Sikhs because it moved the community from a passive acceptance of responsible living, to a total commitment to working for a fairer and more just world, even when it is difficult or dangerous to do so.
For Sikhs and people of all faiths today, the difficulty of living true to ones principles is not so much a direct threat to life, as a more subtle one of offending the norms of some in society by pointing out long term consequences on issues such as the erosion of family values, or that happiness is not something that can be purchased, and the dangers inherent in a society in which values are becoming skewed by an obsession with me and my rights.
The message of Vaisakhi, like the message of Easter, is one of a total commitment to live by values that look beyond self, to the needs of others, including those of generations to come. Today we need this positive commitment more than ever before.