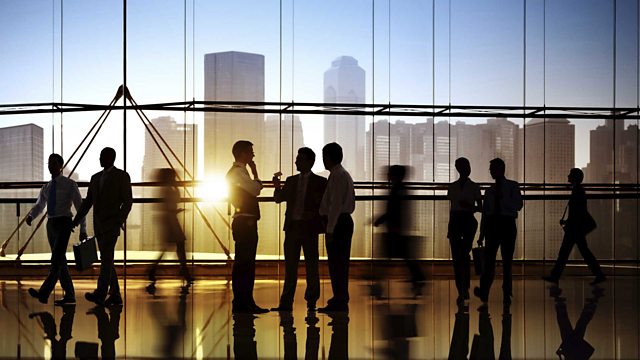 Selling off the Greek family silver
There is an American television programme about the world's worst occupations called Dirty Jobs. The presenter, a game man called Mike Rowe, has to actually do the job in question.
So in one episode he becomes a professional cow inseminator, in another a sewer inspector - he's helped out with autopsies on putrid whales, farmed alligators and bred insects.
Today Justin Rowlatt speaks to a man who has a job so tough it would rival any of those. As the head of the Hellenic Republic Asset Development Fund Costas Mitropoulos is in charge of Greece's privatisation programme. It is his job to to sell off Greece's assets in the middle of the crisis-plagued country's deepest slump for generations.
The privatisation process is hugely controversial in Greece. On Sunday the country goes to the polls in what are being described as the most critical elections in Greece for three decades. Indeed, the outcome could have repercussions across Europe and the world.
Justin Rowlatt puts it to Mr Mitropouolos that trying to find takers for Greece's family silver at at time like this has to be one of the most difficult jobs on the planet.
Mr Mitropoulos says he is hoping for a strong government to emerge from the Greek election this Sunday but the polls suggest that support for the two main parties has slumped. Many voters are expected to cast their ballots for one of the dozens of small parties in the contest. And a weak government in Greece could - of course - renew concerns about the single currency.
Ford is the fourth biggest car manufacturer on the continent. But its European operations have not been doing well. The US carmaker lost $149m before tax in Europe in the first quarter of this year, and said last week it expected to lose between $500m and $600m in the full year.
So how important is the survival of the Euro for big manufacturers like Ford?
Justin Rowlatt speaks to Stephen Odell, the chief executive of Ford Europe.
Plus: when Chrysler and Daimler decided to tie the knot back in 1998 they really went for it. This was a union that was supposed to last "until death do we part", as the wedding vow goes. But less than a decade later it was all over, bar the acrimonious divorce.
Daimler paid $36bn dollars for Chrysler but ended up pretty much giving its American spouse away.
You would imagine that that would have put the rest of the world off such dalliances. Not so. They may be avoiding full mergers but more and more car companies are embarking on new and creative "partnerships". This may just be the recession talking but it looks like it's working as automotive commentator Paul Eisenstein explains.
Last on