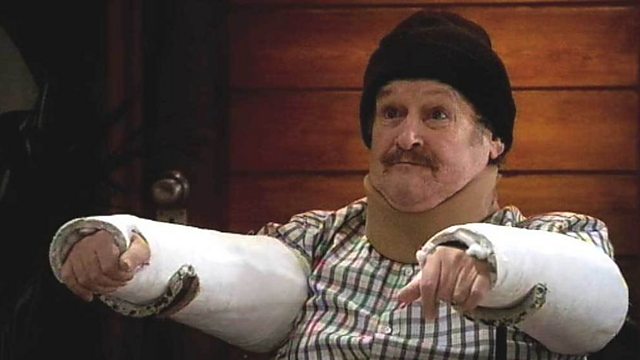 How Are You Knocking?
Lee's lazy weekend is wrecked when his scrounging, down-at-heel father turns up unexpectedly. He has just come out of hospital and needs somewhere to stay for the weekend until the convalescent home opens on Monday. Lucy is shocked when Lee refuses his father's request on the grounds that if you give his father an inch he always takes a mile. Lucy's disapproval eventually has its effect, however, and Lee reluctantly agrees to become his father's carer… so long as Tim helps him.
Featured in...
Comedy Extra

—

In With the Flynns, Series 2, The Tandyman

Comedy videos to watch and share on the web, mobile and red button.