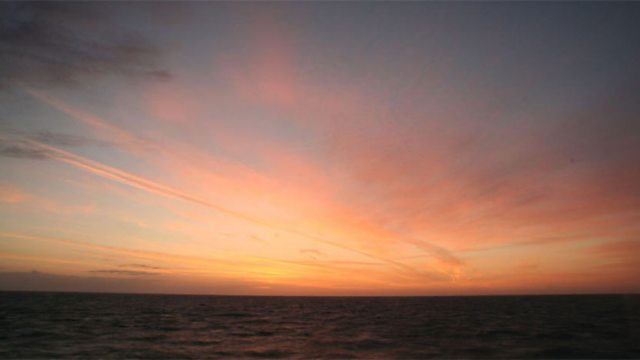 Thought for the Day - Rt Rev James Jones
Good morning.
Built in Belfast, registered in Liverpool, she sailed from Southampton on her maiden voyage. The Titanic. This week two major exhibitions have opened to the public. The first in Belfast with the new Titanic museum; the second in Liverpool's Maritime Museum which tells the untold story of those from the City who set sail on what was then the largest ship in the world.
Captain Edward John Smith lived in Liverpool and commanded all the maiden voyages of the White Star Line. The cost of a first class ticket to cross the Atlantic was £79 and 4s/d, second class was £13 and third class £8. One of the arresting moments of the exhibition for me was to stand before a memorial of the names of all the crew and passengers. They were listed in their three classes.
By each name a bracket – lost or saved. The statistics show that the percentage of passengers saved differed widely. Some 60% of first class passengers survived, over 40% of second class and only 24.5% of third class passengers.
The Commission set up to investigate the tragedy concluded that the "collision (had been) brought about by the excessive speed at which the ship was navigated". The enquiry took 36 days and called only selected witnesses. No second or third class passenger was ever called to give evidence. That would be totally unacceptable today.
At the moment there's a lot of panic around about morality. It's true that our sexual mores have changed dramatically in the last 50 years. But the moral edifice of our society has not collapsed. Today people are much more morally aware of injustice, bullying, racism, exploitation, the environment, poverty and corruption. The thought that a public enquiry into a national disaster would consciously exclude people according to their class offends against our sense of justice and goes against the conscience of our society today. Thank God. That must be progress. And nearer the values of the Kingdom of God.
The whole of the front page of the Daily Mirror five days after the disaster carried the sheet music and words of the hymn "Nearer, my God, to thee" with the byline "Bandsmen Heroes on the sinking Titanic play 'Nearer, my God, to thee' as the liner goes down to her doom".
Whatever was in the hearts and minds of those who perished few of us will ever be able to imagine. But, the eye of faith sees that whatever the band played in the early hours of that fateful morning it was God who drew nearer to them, all of them – whatever the deck, whichever the class of ticket.