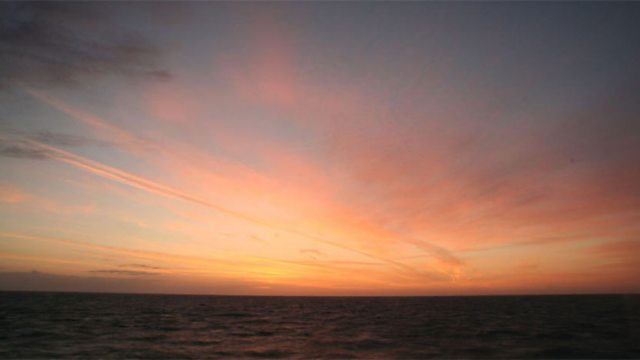 Thought for the Day - Rev Professor David Wilkinson
Good morning. As we have been hearing this morning, the proposed ceasefire in Syria looks increasingly unlikely with the Damascus government calling for last minute written guarantees from rebel fighters and foreign states, coupled with increasing violence over the last few days. The ceasefire plan was dependent on Syria withdrawing troops and heavy weapons from populated areas by today, with the opposition following the Government's lead in the next 48 hours. But with mutual distrust, who makes the first move?
The road to peace and reconciliation is a complex and painful process, whether in national or indeed individual conflicts. It involves the conquering of fear, the dealing with bitterness and outrage, and the building of trust. It can be supported or subverted by those outside of the immediate situation as well as those inside. Yet it has to start somewhere with one side making the first vulnerable move, and taking risks for peace.
The Dalai Lama has pointed out that an increasingly complex and interdependent world means that the destruction of the enemy and one sided victory is now outdated. He comments, 'We must work to resolve conflicts in a spirit of reconciliation and always keep in mind the interests of others. We cannot destroy our neighbours!.........Doing so would ultimately cause us to suffer.'
As a Christian celebrating Easter, I have been struck once again that the work of God in the death and resurrection of Jesus Christ is often described in terms of peace and reconciliation. The New Testament sees the selfishness and arrogance of human beings as leading to separation from God and from one another. However, it continually emphasises that God makes the first move in offering a new start of reconciliation, with the cross being the place of vulnerability and pain which achieves it.
Last week I was asked to do a reference for a former student. What made this reference unusual was that it was for a senior church leader in Nigeria who wanted to do an MA in Islamic studies. In a country where, over Easter, 38 people were killed in a car bombing in the city of Kaduna, with the suspicion that it was the work of Boko Haram in targeting a church, here is one person wanting to make the first move. Rather than flee to the safety of the Christian south or to retaliate with force, he wants to try and understand and find a space for dialogue. It is in taking such a risk that I see the road to peace and reconciliation beginning, and it challenges me as to where I might be able to make the first move.