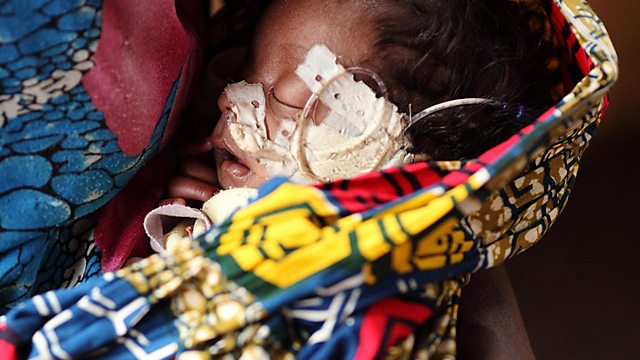 Africa's global image: Justified or prejudiced?
BBC Africa Debate discusses the issue of Africa's international image in Kampala.
There will be some who argue that the way the continent has been portrayed is a true reflection of what is happening in several countries, such as Uganda.
And that no amount of spin can wash the country if there are no meaningful reforms.
They argue that such countries have to clean up in order to be viewed more positively.
Some argue that Africa can only influence her image abroad if it gets to control/own part of the global media market.
There is also a growing buzz of businessmen who feel that Africa's image is changing and that the continent labelled by The Economist in 2000 as the "Hopeless Continent", is now rising.
Last year, the same magazine pointed out that over the past decade, six of the world's ten fastest-growing countries were African; and this trend looks set to continue.
BBC Africa Debate will be asking: Africa's international image, is it justified or prejudiced?
What do people mean when they invoke the name "Africa"?
Do they refer to a race? A geography?
What informs the global image of the continent?
To what extent does it reflect reality - is the portrayal the problem or is the product faulty?
Why have attempts to clean up the continent's image been unsuccessful?
Can Africa ever influence the way it is portrayed globally?
Panellists: Thebe Ikalafeng, Robert Kabushenga, plus an audience of invited guests.
Presenters Akwasi Sarpong and Fergus Nicoll.
(Image: A malnourished child in Sahel. Credit: AFP/Getty Images)
Last on
Sun 29 Apr 2012
13:05

GMT