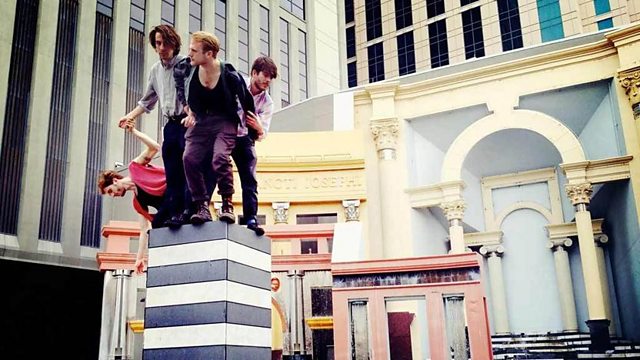 Fiction - Interview with Marc Riley
Marc Riley catches up with Fiction, who formed in London in 2009. They're just back from SXSW so we can't wait to hear all the gossip from over there.
The band is Mike Barrett (vocals, keys, drums), James Howard (vocals, guitars, drums), David Miller (vocals, bass) and Nick Barrett (guitars).
They have recently toured with Warpaint, Klaxons and Metronomy and have released three singles to date: Curiosity, Big Things and Parakeets. They signed to Moshi Moshi/Co-Op in November 2011 and will release their debut album in September 2012.
They've worked with producers James Ford (Arctic Monkeys, Florence and The Machine, Simian Mobile Disco), Ash Workman (Metronomy, Summer Camp), and mixing engineer David Bascombe (Echo & the Bunnymen, Depeche Mode). So it's bound to be a cracker with pedigrees like that!