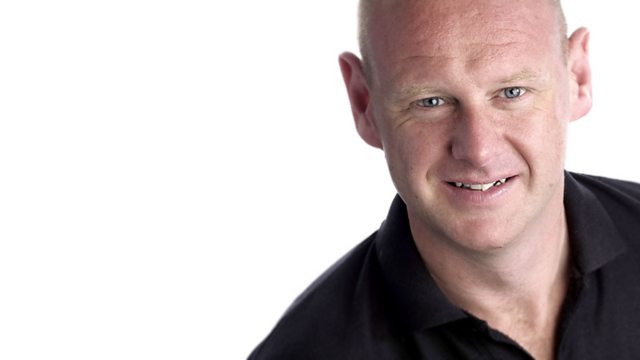 22/04/2012
Richard speaks to The Bench Theatre production company who are adapting the Shakespeare text 'Cymbeline' for The Spring Theatre in Havant. The director of the Lymington Players talks about their stage play "84 Charing Cross" and one of the actresses from The Pirate Project describes their female version of life on the high seas for The Nuffield Theatre in Southampton.
There's a taster of BBC Radio Solent documentary "The South Salutes Benny Hill" commemorating the 20th anniversary of the stars death.
Resident film guru Lena Samuels reviews the dark and surreal tale 'Black Swan'.
This weeks musical A to Z salutes the many people taking part in the (very wet) London Marathon:
A - Air Supply All Out Of Breath
B - Born to Run Bruce Springstein
C - (The) Corrs Breathless
D - Dire Straits and Running for nothing
E - Eagles Take It To The Finish
F - Fine Young Cannibals She Runs Me Crazy
G - Gerry and the Pacemakers Walk on
H – (The) Housemartins Happy Hour 10mins and 5 secs
I - I Wanna Run With Somebody Whitney Houston
J - Joe Jackson Steppin' Out
K - Kate Bush Running Up The hill
L - Last Mile Home Doris Day
M - Muscles Working Overtime XTC
N - Nothing's Gonna Stop Us Starship
O - Orange Juice Rip It Up
P - Puff The Magic Dragon
Q - Queen Killer Mile
R - Run Rabit Run
S - Spencer Davis Group Keep on Running
T - Take It On The Run REO Speedwagon
U - Use It Up And Wear It Out Odyssey
V - Video Replay Lana Del Rey
W - Wings Band on the run
X - X Factor Finalists Heros
Y - Yello The Race
Z - ZZ Top Gimme All Your Runnin'
Last on