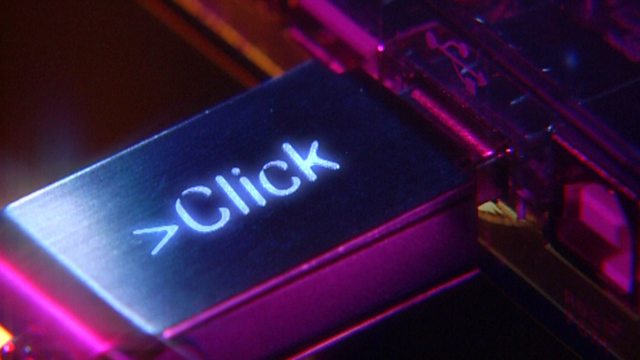 24/04/2012
Jimmy Wales, the co-founder of Wikipedia, has gathered with delegates in Geneva for Global INET which also celebrates the twentieth anniversary of the Internet Society. Wales gave the keynote address, spelling out a rosy future for Africa and a not so rosy one for Hollywood. Click discusses what the future of the internet holds for you.
Lie detector tests have over the decades been shown to be less than robust and reliable. But researchers in the USA believe they have developed a computer system to catch out those who are economical with the truth. Professor Venu Govindaraju from the University at Buffalo discusses with Click how the computer might know when you are lying.
Many musicians have heralded to the use of keyboard on synthesisers and mixing tracks as a key development in the evolution of producing music. But the musician and computer scientist, Bruno Zamborlin believes that these modern tools can also be a creative straight-jacket. He has developed a tool that can turn almost any surface into a musical instrument and he joins Click to demonstrate.
Last on
Wed 25 Apr 2012
10:32

GMT