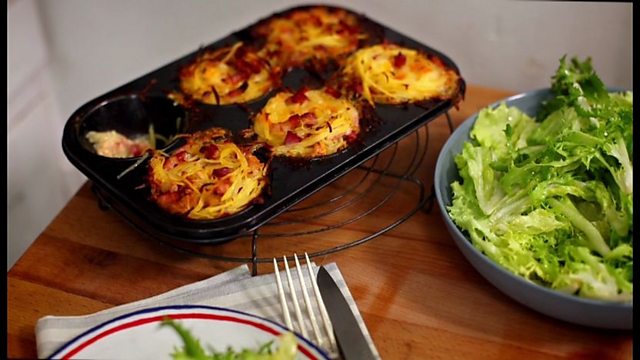 Rachel Khoo cooks Cheese and Potato Nests
British cook and food writer Rachel Khoo conjures up her take on the French alpine favourite, tartiflette. From her miniscule Parisian kitchen, Rachel shows that with the minimum of equipment she can still produce the tastiest of dishes.
Rachel's recipes are delicious, easy to cook and often have a special twist. With three basic ingredients – tangy Reblochon cheese, grated potato and bacon lardons – she creates tantalizing individual nests. Perfect for entertaining.