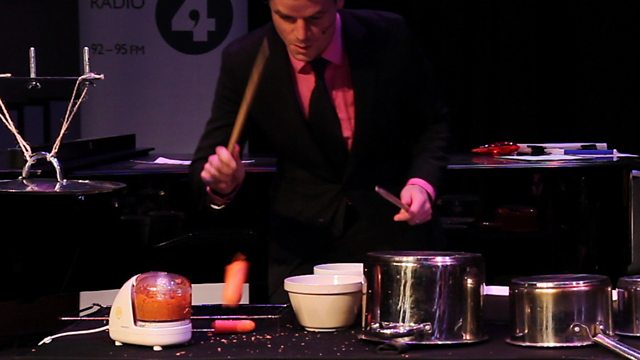 "Kitchen Drums" from The Horne Section
Watch what happened when The Horne Section's drummer Ben Reynolds was given new instruments.
Alex Horne Presents The Horne Section begins at 6.30pm on Thursday 5 April, BBC Radio 4. During the series, Alex and his 5 piece band combine comedy, improvisation, storytelling and music.