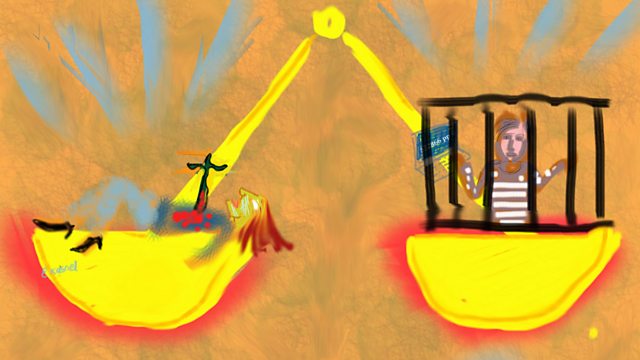 Crime and its dark allure
No-one wants to be a victim of crime, yet so many of us enjoy reading about it and watching crime thrillers. So why are we so fascinated by the dark world of crime? And in order to combat crime, is locking up more and more criminals the best way to stop it happening? Forum guests this week are the best- selling Swedish crime writer, Henning Mankell; one of the world's leading criminologists, Cambridge Professor Lawrence Sherman with a radical proposal to reduce crime; and adviser to governments and courts on cyber security, Peter Sommer.
Illustration by Emily Kasriel: Is justice served by this balance between crime and prison?
Last on
Sun 22 Apr 2012
11:05

GMT