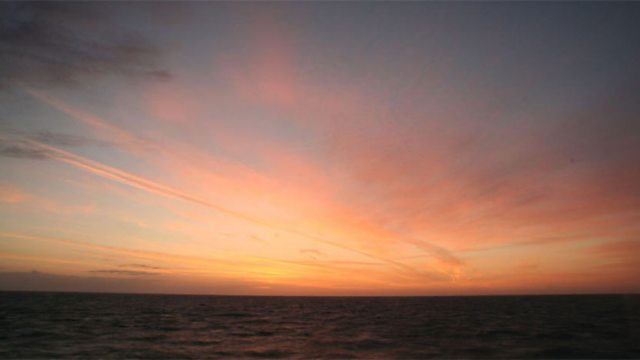 Thought for the Day - Rt Rev Graham James
Good morning. In all the clamour this week over the kitchen suppers at Downing Street and lunches at Chequers, no-one challenged the assumption that shared meals were significant. Eating together is about much more than fuel for the body. Inviting someone to eat at your table, whoever you are, can be a way of welcoming the stranger or newcomer to a community. It ranks high on the index of personal intimacy.
But it is a risk. Some dinner parties are ruined by the bore whose opinions are expressed too forcefully. A shared meal can also be a test of patience.
Some time ago at a buffet lunch in a church hall – not quite a fine dining event – I recall a lively conversation between an unemployed man in early middle age and an older, wealthy industrialist. The younger man commented that unemployment was hard work. He complained that everyone imagined it was like being on holiday. But he worried constantly about money and providing for his family while applying for lots of jobs – over two hundred, he said. It was exhausting, more draining than when he had a job. For his part the older man acknowledged he wasn't anxious about paying his personal bills. But he did worry about the business decisions he made. It was a burden knowing that hundreds of families depended for their livelihood on his company's continued success. That was draining too. As a largely silent third party to their conversation, I could see the impact of their exchange of views. They truly met each other.
It is intriguing that within many religious traditions the doctrine of the common table, where we all eat together without distinction, is very high. The only way Jesus asked his followers to remember him was by sharing a meal. "Was ever a command so obeyed?" was someone's comment when thinking about how often Holy Communion, the Lord's Supper, the Mass, is celebrated all over the world. But it didn't take long before St Paul had to tell off some of the Christians in Corinth for their behaviour when they came together to eat. The richer members were keeping their fine foods for themselves. There was no sharing. The common table revealed divisions in the community. It held up a mirror to what it was like.
Perhaps it's no surprise that the conversation between those two men, one unemployed and the other with a large business, took place at a community meal where there was an open table. Our communities may need many more common tables where some of the barriers created by wealth, class and power can be broken down. We don't need to do less eating together, but more.