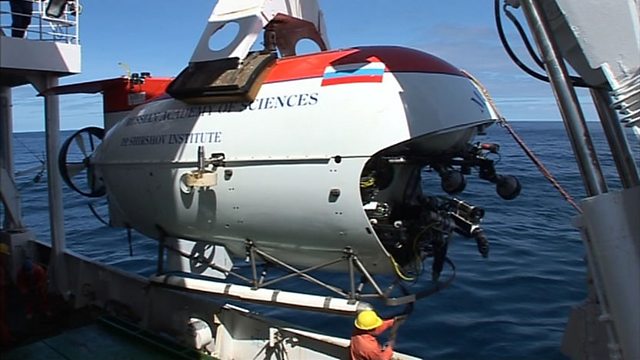 Titanic wreck dive prepares to launch
BBC Northern Ireland's environment correspondent Mike McKimm expresses his excitement as he prepares to embark on a mini-submarine expedition to the wreck of Titanic.
The Keldysh sets off from St John's, Newfoundland. On board is a mini-submarine called a MIR which will descend almost four kilometres down to the ocean floor and the most famous shipwreck in the world.
Although it weighs 18 tonnes, the MIR is tiny. Alongside Mike, submarine pilot Anatoly Sagalevich and professional diver Rory Golden have to squeeze into a space only six feet across and packed with the instrumentation and equipment required to perform such an elaborate task.
Featured in...
BBC reporter Mike McKimm visited the Titanic's wreck in 2005, capturing amazing footage.