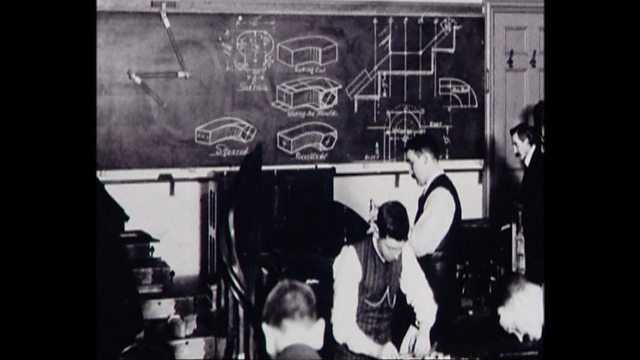 Belfast College of Technology
At the beginning of the 20th century, the Belfast College of Technology provided the city's Harland and Wolff shipyard with a "new race" of apprentice who could understand and be prepared for the new technologies that were being rapidly integrated into shipbuilding, according to Labour politician and writer David Bleakley.
Clive Hughes, the former head of Mechanical Engineering at the Belfast Institute, outlines the wide variety of trades this vocational college offered instruction in and the opportunities this afforded to the working class people of Belfast to develop and progress within the shipbuilding industry. Graduates would go on to become managers, design engineers, shipbuilders and naval architects among other things.
Featured in...
By the 19th century's close, Belfast was one of the world's greatest shipbuilding cities.