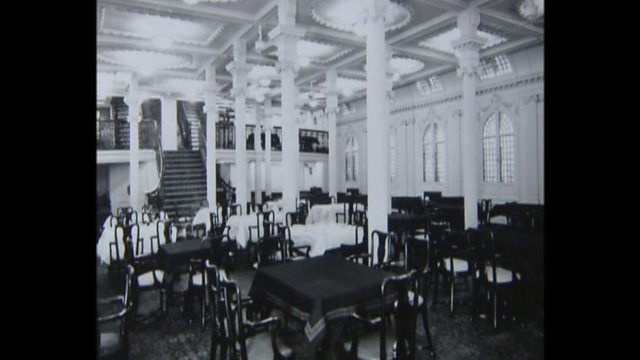 The skills of Titanic's tradesmen
Author Stephen Cameron tells us that almost 15000 people were employed in Harland and Wolff's Belfast shipyard during the making of Titanic. Their jobs ranged from carpenters and cabinet makers to blacksmiths and shipwrights. In 1912, an average of one ship a month was launched from the Belfast slipways.
Such diversity among the workforce ensured that the shipyard could make not just the structure and workings of Titanic, but also its fixtures and fittings. The teak and walnut panelling in the grand staterooms were built by the Harland and Wolff cabinet makers, who even did the French polishing themselves. Painters and electricians, joiners and woodworkers all contributed to the majesty of the ship.
Labour politician and writer David Bleakley explains that, while once the painting in the yard had been of bulkheads, now it was of state rooms, using colours never used before. John Parkinson, President of the Ulster Titanic Society, tells of the craftsmanship of his father, a joiner on Titanic who fitted doors and panelling.
Credits
| Role | Contributor |
| --- | --- |
| Director | Clare Delargy |
| Producer | Ian Kirk-Smith |
| Production Assistant | Barbara Edwards |
| Expert | Stephen Cameron |
| Expert | David Bleakley |
Featured in...
By the 19th century's close, Belfast was one of the world's greatest shipbuilding cities.