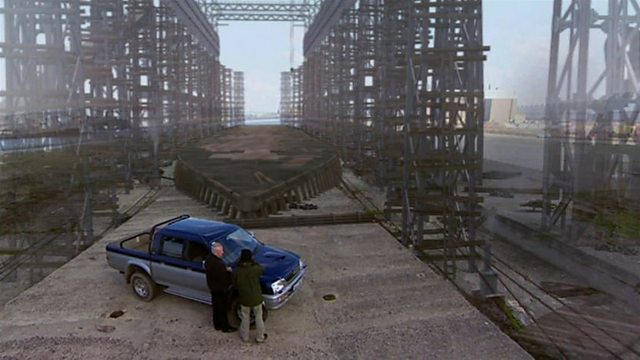 Belfast shifts from linen to ships
Geographer Nicholas Crane informs us that, while Belfast's early prosperity was based on the linen and cotton industries, by the end of the 19th century the city had emerged as one of the world's great shipbuilding centres.
Historian Neil Oliver travels to Belfast to see for himself the Harland and Wolff shipyard where the Titanic was built. There he meets David Livingstone, a naval architect who spent all his working life with Harland and Wolff. Using archive footage, Oliver explains how Belfast came to rival Glasgow as the major shipbuilding city in the United Kingdom during the 19th century.
Companies in Belfast had experience in building steam engines and boilers to drive the city's linen mills and these skills transferred easily to building ships. As sail gave way to steam as the driving force of shipbuilding, a new industrial giant was born in Belfast - Harland and Wolff.
Featured in...
By the 19th century's close, Belfast was one of the world's greatest shipbuilding cities.