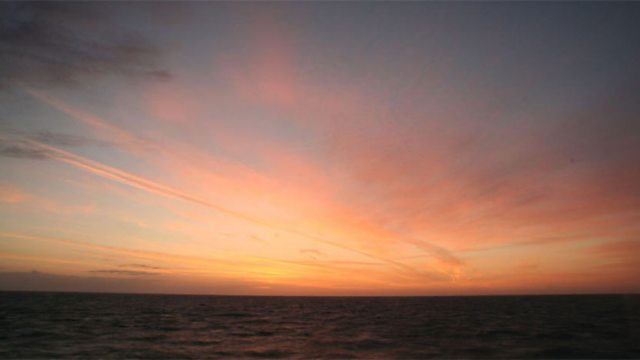 Thought for the Day - Bear Grylls
Like many this Sunday, I'll be running the Sport Relief Mile. Thousands of families, adults and young people from Preston to Portsmouth, from Aberdeen to Aberystwyth will be putting on their running shoes to help someone less fortunate.
Every step they take will be helping transform lives both here in the UK and abroad.
Taking part and getting involved is something that I've been able to see at close quarters, not just through sport relief but in other ways – including through the Scouting Movement with which I've been involved for many years.
As Chief Scout I see, so often and first-hand, ordinary people doing incredible things.
Every day of the week, volunteers in the UK are giving their time to help young people, support the vulnerable in our society or simply tidy up their local park or play area. They're helping each other and at the same time making their local communities better places to live.
I love that in Scouting we still make a public promise to help other people. It matters.
In the Sermon on the Mount, Jesus said love your neighbour as yourself. But how can we do that practically?
Well, maybe there is an elderly person in your street who has no family. Maybe you can help them with their shopping or simply spend some time with them, listening. You don't have to look hard in our country to find for those in real need.
When we start to love our neighbours a little more, we start to heal our society from the inside out.
I've heard so many stories of people giving or helping others and the common thread is always that they've received back in spades. It just seems to be one of those wonderful laws of the universe. And, helping others is at the very heart of the Christian faith.
Faith is very personal, which also makes it sometimes hard to talk about. But this is also part of what makes believing so special. I have learnt over the years, from numerous expeditions and close calls, from Mount Everest, through my time in the SAS, that it takes a proud man to say that he never needs any help.
I see life as a journey and we all, at times, need a guide. But that guide for me has become much more than simply a pointer of the way. He has become my backbone, my helper, my companion and my friend. And opening up to faith has shown me something else, namely that love then begins to spill over into those around us.
So let's be bold and go out there determined to help someone and do something positive, together.
So, if you're running the Sport Relief Mile (or more) on Sunday, keep your chin up, ignore the blisters and think of the lives you are helping. The pain never lasts forever, but the joy of giving will.