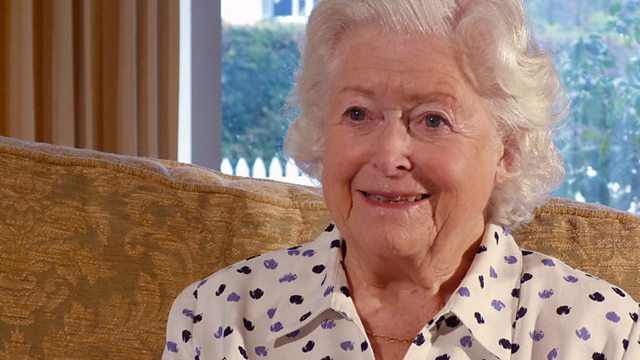 June Spencer – scenes from a long life
92-year-old June Spencer (Peggy Woolley in The Archers) looks back on her life and work.
June was in the very first episode of The Archers in 1951 and still appears regularly in the programme. In this exclusive video interview, she remembers those early years and some highlights of her career.
With sharpness and good humour, she talks about meeting the Queen, the truth about receiving the Freedom of the City of London, and failing to be kissed by Christopher Timothy.
She also relates the touching tale of her courtship by a dashing young Army officer, and the tragic blighting of their final years by Alzheimer's. She re-lived this burden as an actor, when her radio husband Jack Woolley contracted the disease.