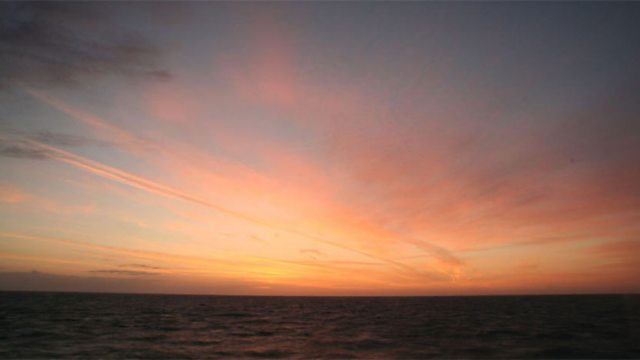 Thought for the Day - Catherine Pepinster
My tastes in drama are not, I have to admit, very high-brow. Like millions of people in this country I'm a devotee of soap opera, in my case Coronation Street. And soap operas do have their merits: these are our versions of medieval morality plays. But sometimes, they're
just, well, a bit loud. And that's bugging our teachers. Yesterday, Brian Lightman, the head of the Association of School and College Leaders, told their annual conference that soap operas provide poor role models. They're full of people shouting at each other, using emotive language, and being histrionic. True enough, and that kind of
histrionics is certainly apparent over the most trivial matters. You sometimes wonder when things reach such a pitch over a spilt drink how the characters would ever cope with an event that's truly life-changing.
Tomorrow is the day that the Christian churches traditionally call the Feast of the Annunciation when an angel appears to Mary to tell her that she is chosen to be the mother of God. To the 21st century sceptical mind, the idea of an angel appearing seems the stuff of
fable. But the words leave you without a doubt of the dramatic truth of this moment. There is no histrionics, no shouting. The scene is filled with light, with stillness. It's the biblical equivalent of a cinematic close-up. Nobody flings open a door and shouts "What's going
on" as they do constantly in Albert Square or the Rovers Return. This is a two-way, a duet, and the spotlight never wavers from Mary and the angel.
I enjoy my soap operas with their feuds and their betrayals, bickering and rowing. But they don't grab my attention as this one quiet moment in a house in Nazareth. This is a young girl, faced with something
baffling, frightening even. The angel says "Do not be afraid". But history tells us that for a betrothed Jewish girl, pregnancy before marriage would have meant ruin. How could she take the risk, trust this was the right thing to do? But Mary gave her answer, one complete, uncomplicated, unerring yes. This virgin will be a mother, even though she has no understanding how this could possibly
happen. It's a trusting commitment to an unknown future.
At the Association of School and College Leaders gathering, the teachers talked of the need for young people to be able to resist peer pressure, to not be intoxicated by the moment and to have the courage to be themselves. The Annunciation is a counter-cultural drama that
tells the story of a teenager who managed all that. And like the best theatre, you want to know what happens next.