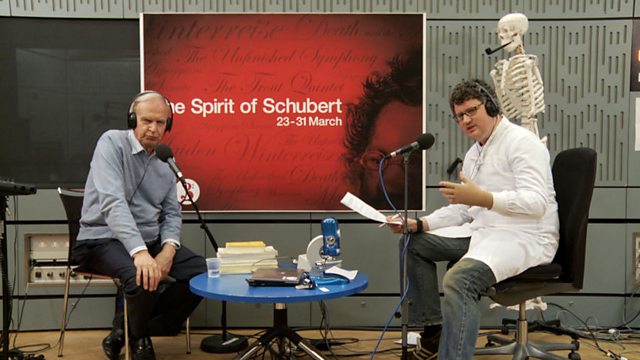 The Schubert Lab - Episode 2: Part 2
Tom Service presents the second part of the second episode of The Schubert Lab, where he aims to get to the bottom of the man and his music.
With the help of composer and conductor Brian Newbould, Canadian writer David Gramit, Schubert Scholar Suzannah Clarke and Schubert biographer Elizabeth Norman McKay, Tom Service tries to answer today's question: What did Schubert get up to with his mates?
Featured in...
Tom Service presents The Schubert Lab. Getting to the bottom of The Spirit of Schubert.