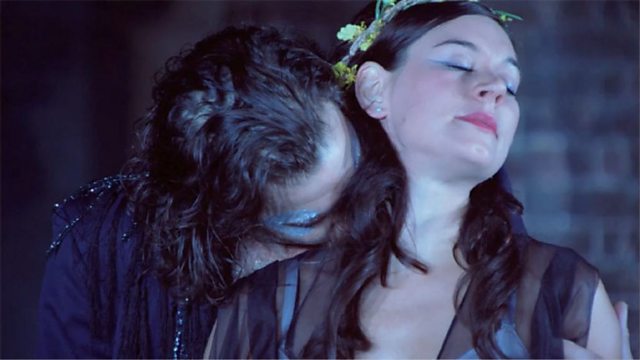 'A Midsummer Night's Dream' - Act 2 Scene 1 - The fairies
The King and Queen of the Fairies meet for the first time. Titania tells Oberon that their argument over her changeling boy is having a disastrous impact on the natural world.
OBERON Jo Stone-Fewings
TTITANIA Pippa Nixon
FAIRIES Maya Barcot, Kammy Darweish, Imogen Doel, Lanre Malaolu, Theo Ogundipe, Amanda Wilkin.
Directed by Nancy Meckler
Designed by Katrina Lindsay
Lighting designed by Wolfgang GObbel
Music by Keith Clouston
Sound designed by Gregory Clarke
Movement direction and choreography by Liz Rankin
Assistant Director Drew Mulligan