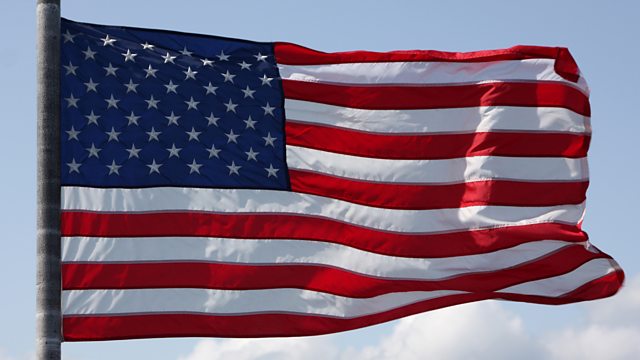 News Quiz USA - Trailer
What would happen if The News Quiz was given a US makeover? Watch the trailer, and then listen to the programme at 11pm, Thursday 22 March on BBC Radio 4.
Programme details:
With the US election this year, turmoil in the Middle East, financial insecurity all around - not to mention a recent visit from the British Prime Minister - a team of US comedians dissect the headlines as the News Quiz format crosses the Atlantic.
The Daily Show's Lewis Black hosts. The panel are: top comic commentator (and TIME magazine's top Twitterer) Andy Borowitz; comic headliner and actor Todd Barry; ex-journalist-turned top stand-up Kathleen Madigan; and topical comedian Ted Alexandro.
Producer: Sam Bryant.