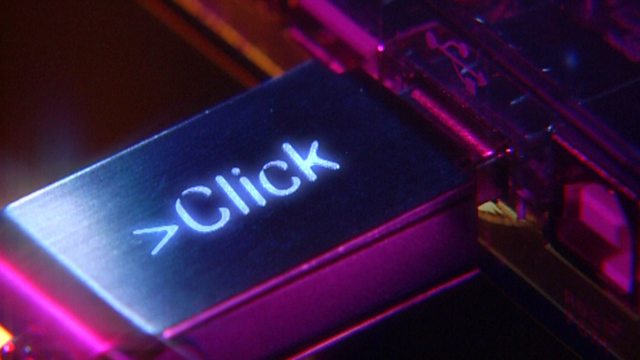 03/04/2012
Click reports on the news that the British government plans to give greater power to its security services for the monitoring of emails and social networks. Is this a prudent pre-emptive step in the fight against crime or potentially a drastic infringement of the privacy of its citizens? Evgeny Morosov joins Gareth Mitchell to discuss just how much governments around the world can pry into the private lives of its citizens.
The Wellcome Trust in London has recently opened a wide-ranging exhibition which looks at the brain. Gareth Mitchell visits the exhibition to discover how technology has changed our view of the brain. He also plays Axon, a new video game that allows for the virtual growth of neurones.
Researchers in the US have developed the means by which a camera can shoot around corners. It holds out potential benefits in medicine and in emergency rescue operations. But will it also, in the future, provide a new tool for espionage? Christopher Barsi and Otkrist Gupta from the MIT Media Lab join Click to discuss how the technology works.
Last on