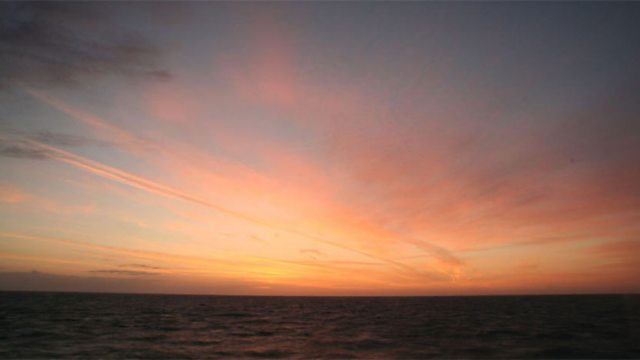 Thought for the Day - Catherine Pepinster
If you visit Lambeth Palace, the London home of the Archbishop of Canterbury, portraits of the holders of that office from previous centuries gaze down at you – a reminder of how extraordinarily difficult the job is. To be at loggerheads with monarchs, politicians, your own clergy, to even be executed or assassinated has been the lot
of different Archbishops of Canterbury. Rowan Williams might not have had to face an assassin but think of the rows that have beset him during his nine years in office – over gay marriage, women bishops, sharia law, government cuts – and it suggests that being the spiritual
leader of the nation is an impossible job. Dr Williams has had to wrestle with deeply divisive theological and ethical issues while also trying to keep the Church of England together. These tasks were all the more difficult at a time when tensions between secular society and more religious elements were increasing.
Tonight on BBC 2 the historian Diarmaid MacCulloch will begin his new series on How God Made the English in which he argues that religion is at the heart of England, a nation that was invented by the Venerable Bede. But in the last few years the established English church has been headed by a Welsh poet. This gave a bardic quality to the role, with an emphasis on praise and on words. Rowan Williams himself began his tenure saying that he wanted to challenge the imagination of the country. Rather that focus on the more political aspects of being Archbishop of Canterbury – all those rows that grab the headlines –
this suggested something that is not so much of this world.
In the New Testament letter of St James, James writes to Christians:
"Do you not know that friendship with the world is the enmity of God?"
That might be interpreted as a rejection of the world and a very arid asceticism. But what James is urging is getting priorities right – putting God first. Many people would find that a struggle, let alone an Archbishop of Canterbury, who has a seat at the establishment
table. But it can be possible if the mind or the imagination is focused on God. In Rome last week, when Rowan Williams visited the Pope, he spoke at a church from which monks were sent by Pope Gregory the Great to convert England to Christianity. Dr Williams also talked
of how monks combine two very different things, solitude and
community, in their lives. It's the combining of two seeming opposites – God and humanity, the spiritual and temporal – that is so difficult but the challenge that Rowan Williams has both profferred to the nation
- and had to face himself.