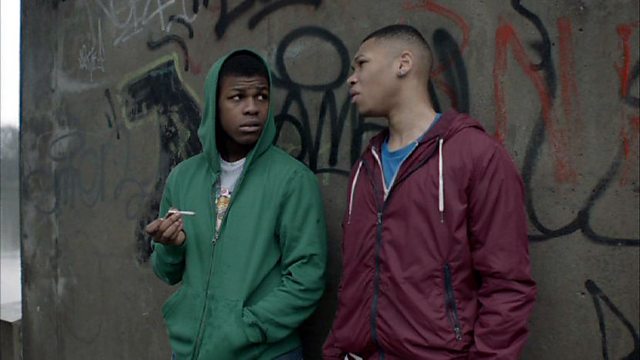 Shaki gets a warning
A chance meeting with a girl leads to murder as a teenage boy is engulfed by a web of lies in this innovative and gripping factual drama. My Murder tells the true story of Shakilus Townsend, a 16-year old boy who was led to his death by the 15-year old he thought of as his girlfriend, in what became known as the honey trap killing.
Here, words of warning about Samantha from Shaki's best friend Marcus prove to be on the money when Shaki receives as ominous phone call from her boyfriend Danny.