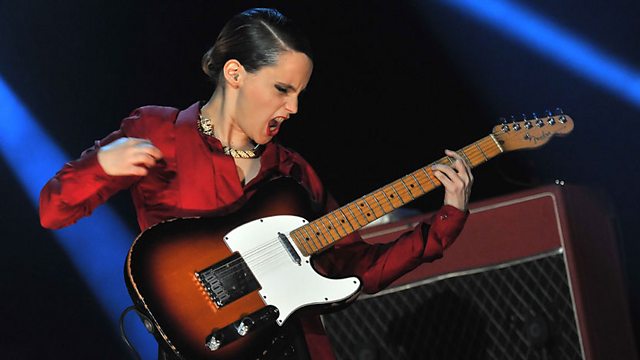 Anna Calvi performs live for 6 Music at the Southbank Centre
Watch Anna Calvi perform live for 6 Music's 10th birthday at the Southbank Centre in London.
Tracks played:
- Rider To The Sea
- Suzanne & I
- Blackout
- Wolf Like Me
- Desire
- Love Won't Be Leaving

Featured in...
6 Music Live

—

6 Music Live at Maida Vale, October 2012

Live gigs and intimate sessions from the best new artists and legendary acts.

Highlights from the live music sessions celebrating 6 Music's 10th anniversary.