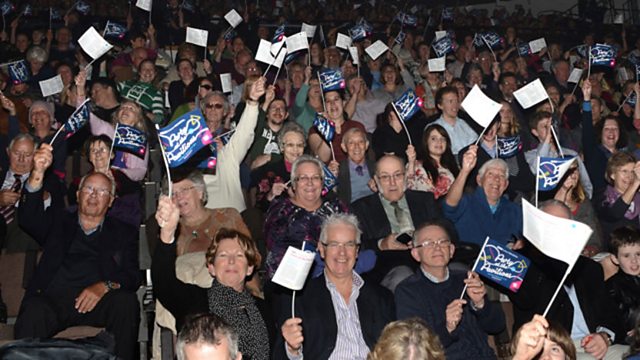 Party at the Pavilions - Part 2
Party at the Pavilions with the BBC CO, Devon & Cornwall Family Orchestra & Chorus and Seth Lakeman. Part of Music Nation, a weekend of live events devised and led by the BBC and a countdown event for London 2012 Festival.
Dukas: Fanfare La Peri
Tim Steiner: Hunter Gatherer (world premiere)
Seth Lakeman arr. Anne Dudley: Kitty Jay, Changes, Bold Knight, Blacksmith's Proyer, King & Country, Lady of the Sea
Rodgers: Carousel Waltz
Dukas: Sorcerer's Apprentice
Barry: James Bond Suite
Sing-along: Dancing Queen, There's No Business Like Show Business, Time Warp
Elgar: Pomp & Circumstance No. 4
Featured in...
The BBC Concert Orchestra performs and broadcasts light music, classical music and jazz.