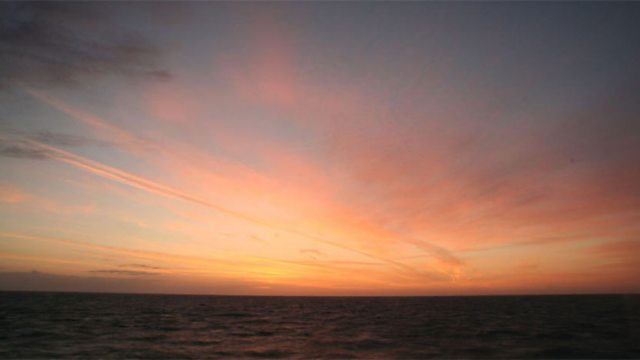 Thought for the Day - Rev Roy Jenkins
More than a hundred thousand people needed the services of Britain's food banks last year. As this programme reported yesterday, that number has nearly doubled in twelve months; and we can find the very existence of this provision unsettling. We're familiar with queues for basic foodstuffs in refugee camps, in regions suffering famines or hit by earthquake or flood. But in this country? It can be something of a shock to the system to learn about individuals and families who might go hungry without a parcel of groceries to tide them over.
I spent a couple of hours in a food bank a few weeks ago. It was an impressive community enterprise, sponsored and staffed by local churches, but drawing on the goodwill of schools, traders and shoppers who'd buy an extra item at a supermarket and pop it in a collecting bin. Between the shelves of pasta and tinned tomatoes, the baked beans and the breakfast cereals – six tons of it, apparently – I heard the stories of some desperate people: benefits had been stopped, they'd lost their job, health had broken down, a family rift had left them homeless…a litany of sudden destitution. It was the speed with which normal life had been plunged into crisis which caused some the greatest shock, and with it the embarrassment of needing such help, the sense of personal failure and the fear that other people would find out.
It's worth remembering the men and women who'll walk past a food bank a dozen times before plucking up the courage to step inside. That swallowing of pride takes real guts, and it was good to see the sensitivity of the helpers who were clearly concerned to remove as much of the discomfort as possible.
Few of us want to appear dependent: witness the rugged determination of many older people to resist support to which they're entitled; and the intense frustration of some who've spent a lifetime caring for others who now find it painfully difficult to accept that they're the ones who must be cared for.
The Christian faith, like others, commends the good life as one spent in loving service of God and of other people. But it makes clear that the willingness to receive is just as much a part of what it means to be truly human. We enter the world totally dependent, and however confident, self-contained we might become, we do so only in relationship with other human beings and with gifts which are exactly that – abilities, skills, which are first given. And we never outgrow our need to receive love, human and divine. But it can take both humility and courage to recognise it.