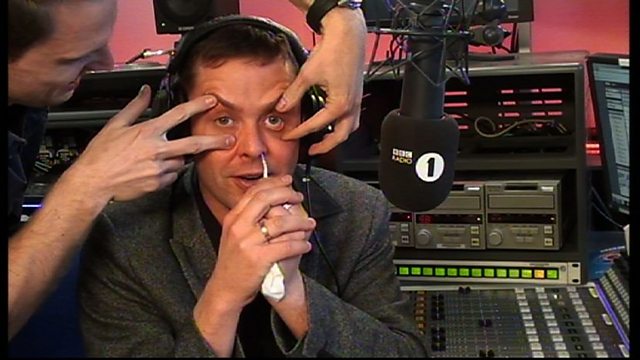 Scott Mills with the Eyeball Sneezing Challenge
Scott Mills, Becky and guest Greg Foot, attempt to find out if your eyeballs will fly out if you keep your eyes open whilst sneezing.
Featured in...
DJs and artists attempt unpleasant or seemingly impossible tasks and trials.

All the most exclusive interviews from the world's biggest movie stars and artists.