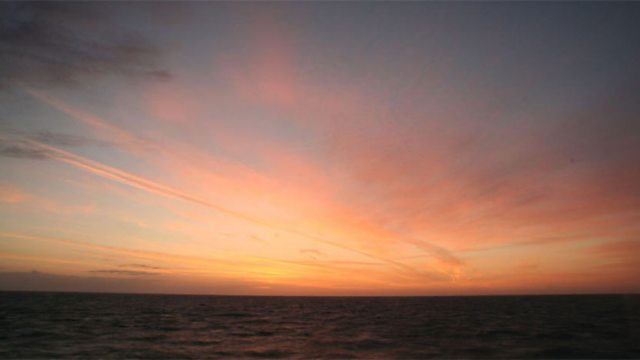 Thought for the Day - Rev Rob Marshall
Good morning.
Today would have been the 21st birthday of Corporal Jake Hartley, one of six British soldiers who died in Kandahar Province this week. Jake's father, Mark said that the whole family would be going out today in his honour after their "massive massive loss" and no doubt they will also remember those who died so tragically with Jake, Private Anthony Frampton, Private Daniel Wade, Private Christopher Kershaw, Private Daniel Wilford and Sergeant Nigel Coupe.
For all the families – and for many communities across the country affected by their deaths – this has been a truly awful and poignant few days.
On Wednesday morning I received a phone call from Harvey Gibbons, the Vicar of Warminster Minster, where the 3rd Battalion the Yorkshire Regiment is based. "People here are stunned. We need to do something to help to bring the community together." A prayer service was organised and people appreciated the chance to reflect . A candle was placed outside the Regiment's HQ which will be kept alight until all those about to leave for Afghanistan return safely.
The reasons for war are of course ridiculously complex but all armed conflicts are ultimately grotesque examples of human sinfulness and clashing cultures resulting in equally shocking suffering and death. Which is why we cannot but appreciate the courage and selflessness of so many young women and men who volunteer not only to serve their Queen and country as members of the armed forces – but do so knowing that they may be called upon to pay the ultimate price.
Last November, I was very privileged indeed to be asked to take a Remembrance Day service in West London. The service itself was great – hymns, readings, prayers and the parade. But it was the conversations with the officers and soldiers both before and after the service which I remember most – particularly the respect, attitude and sheer beauty of character exhibited by so many of the young soldiers some of whom had served in Iraq and others who had also been to Afghanistan. Unlike perhaps the majority of us, they were open about their hopes and fears as well as their faith and doubt. What came across to me, above all, was their clear sense of commitment to good soldiering and service and their focussed sense of purpose. I came away from that event feeling extraordinarily humbled.
It's one of those "words can't really sum up how I feel moments" this weekend as we reflect on all those who have laid down their lives in what they believed to be the greater cause of peace. But Private Anthony Frampton's last Facebook posting really does it for us, because it reflects a confident, sobering kind of commitment and faith in what he was doing which deserves at least a moment of reflection for its depth: "I'll be fine mum. Trust Me".