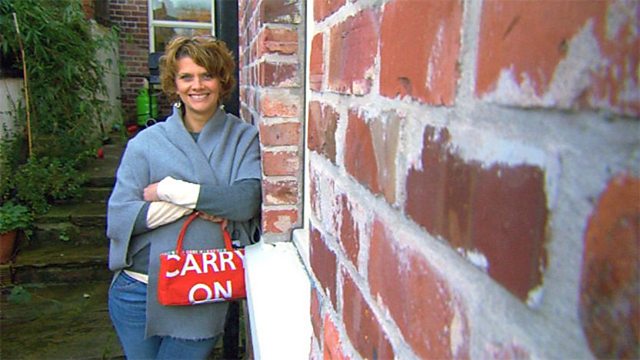 Crafter sells to the world with virtual shop
Maeri moved from New York to England for her career in publishing 20 years ago. She fell in love with 'quaint' England after marrying a British man.
Born in Vermont, USA, Maeri had fond memories of her mom sewing and making clothes when she was a little girl, but her New York publishing career pushed all her craft skills to one side.
Three years ago, Maeri wanted to take a sewing class and found there were no craft classes available at all in the Warrington area. She saw a gap in the market and in 2009 opened the Make and Do Studio from her home in Stockton Heath, Warrington.
Maeri built her own website and moved house to set up a studio big enough for classes of six. She runs classes in traditional crafts such as sewing, preserving, quilt making and creative gift-wrapping.
Maeri sells all her craft classes on-line and has recently opened a 'virtual shop' to sell her handbags.
Craft classes are sold to people from across the North West. The last bag she sold on line was sent to a customer in Australia. There would be no sales outside her four walls, let alone Warrington if it wasn't for the web.
Maeri also employs various craft specialists on a freelance basis to run classes that aren't in her field (e.g.; preserving / creative gift wrapping / felt making). Through the internet she sources fabric from shops in New York and if ever she's stuck with a particularly tricky pattern, she can Skype her Mum and show her the stitching.