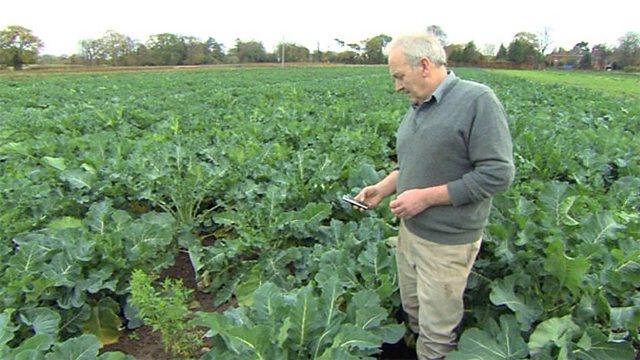 Going mobile reaps rewards for farmer
John Jones was born in the year his father bought Heath Lane Farm. 50 years on and he now runs the farm but in very different times.
His sole aim is to get his vegetables out of the ground and to the customer as quickly as possible, putting them in cold store before they are sent to clients around the region later that day, or the following morning.
He grows a variety of crops ranging from spring cabbage to Brussels sprouts on his 40 acres of land. But in the face of stiff competition from the supermarkets he has had to turn to computer technology to help him diversify.
He is a passionate believer that we as a nation should have the fundamental right to produce our own food at a reasonable price, but to survive he has had to reach out to new customers using IT.
John keeps in contact with clients whilst out on the farm using his mobile phone where he can check up on emails. He plans the sowing of his crops for the year using a computer.
He also uses computers and mobile phone to research pesticides, and to keep up to date with the latest farmers markets in the area that has become a crucial part of his business.
He is now planning to expand his website so he can sell directly to customers in the local area.