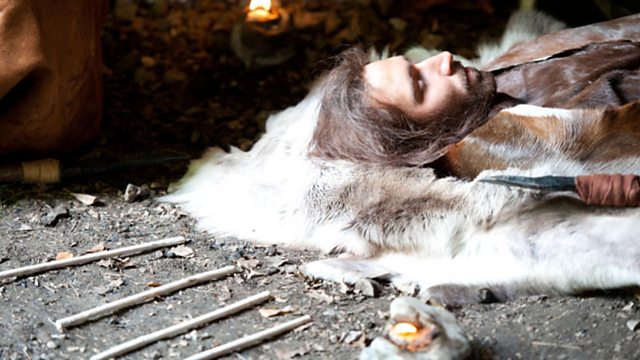 Behind the scenes: the earliest human found in Wales
Our earliest fossil evidence of humans living in Wales comes from the Gower coast. This dramatic reconstruction of a Stone Age burial is based entirely on the archaeology found inside the cave.
These bones are incredibly important to our understanding of people's lives at this time. It provides us with a snapshot into life 29,000 years ago that we would otherwise not be able to retrieve from stone tools and animal bones alone.
Stained red, the skeleton was originally thought to belong to a woman from Roman times, and became known as the 'Red Lady of Paviland'. The name stuck but today our understanding of modern anatomy makes it clear that the Red Lady is actually a man.