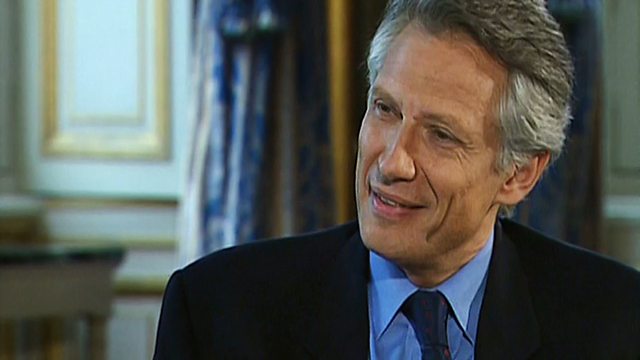 Dominique de Villepin
First transmitted 2 March 2003. The second of three snapshots taken from Breakfast with Frost around the time of the invasion of Iraq. Here, French Foreign Secretary Dominique de Villepin argues that the weapons inspectors should be given more time to assess Iraq's military capability.
Breakfast with Frost ran from 1993 to 2005 and featured interviews with the presidents, politicians and personalities who were the key figures behind the breaking news of the day. These three interviews focus on specific issues relating to the war in Iraq, one of the biggest news stories covered by the programme during the 12 years it was on air.
This programme has been edited.
Last on