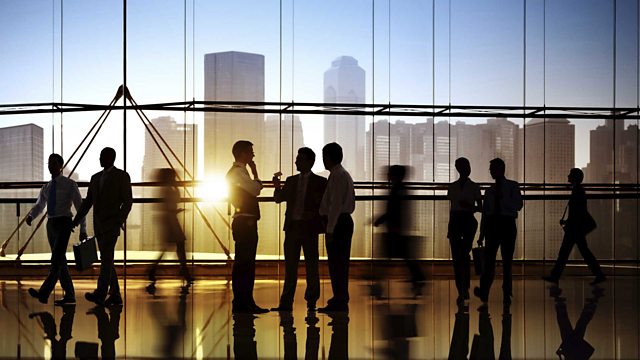 Taxing times for Greece and Portugal
In our last programme Business Daily reported from Germany, the most successful economy in Europe. Today we report from one of the least successful, Portugal.
There has been much less drama around Portugal's €78 billion bailout than that of Greece but that doesn't mean the process hasn't been painful.
The Portuguese have been experiencing a similar cycle of budget cuts and tax increases married to what is euphemistically called economic "restructuring" - the stripping away of labour rights, cutting back pensions and holiday allowances and making employees easier to hire and fire.
But that still hasn't kick started growth. The Portuguese government reckons the economy will contract by a further 3.3% in 2012 - it shrank by 3% last year. Meanwhile unemployment is expected to reach 14.5%.
The BBC's Europe business correspondent Nigel Cassidy has been to Northern Portugal to find out how ordinary people are coping.
He says most Portuguese people don't blame others for the problems their country is in. That is not true in Greece. Many people there do blame others for the terrible situation their country is in.
Many Greeks say they feel that they have been blackmailed into a vicious round of budget cuts and tax rises which is now ripping the fabric of Greek society apart.
And increasingly one man is coming to symbolise the privations imposed by the European Union, the European Central Bank and the International Monetary Fund - the so-called troika. He is Horst Reichenbach and he heads the special task force set up by the European Commission to help rebuild the Greek economy.
Some Greeks regard Mr Reichenbach as the unofficial and unelected new ruler of their country. Justin Rowlatt interviews him about his role in reviving the Greek economy.
And the economic crisis hasn't just been reshaping the Greek economy, it has also created new divisions in Greek society.
Business Daily's Greek commentator, Giorgos Christides, says that in his view, Greek attitudes to politics are now split across a very profound new polarity.
Last on
Wed 21 Mar 2012
08:32

GMT