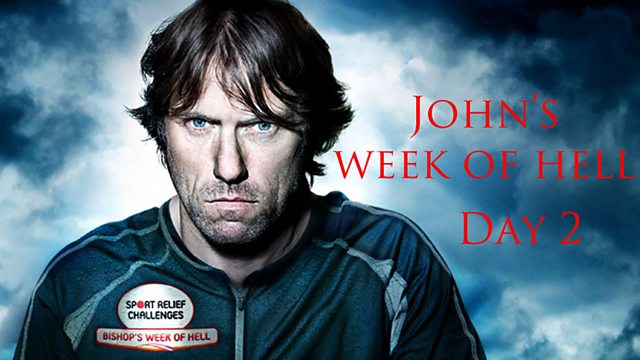 John Bishop's on Chris Moyles
John Bishop speaks to Radio One DJ Chris Moyles during his second day of Hell. Today he must row from France to England.
The comedian has already completed a 185-mile cycle ride from the French capital, now he will take to the water with Davina McCall, Freddie Flintoff and Denise Lewis.