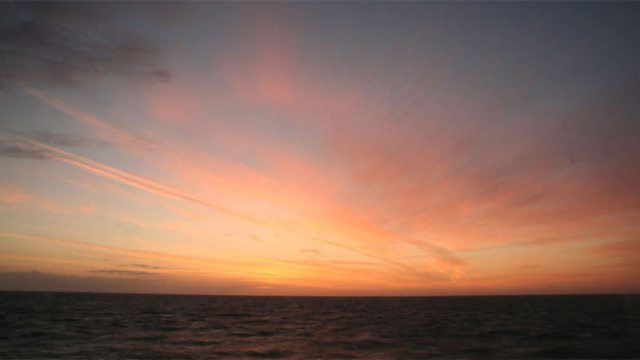 Thought for the Day - Rabbi Lionel Blue
Thanks to the NHS I've just passed from late middle age to old age as hopefully you will too, if you haven't arrived there already. And the senior common room of my college celebrated it with real champagne, which i appreciated because old age is difficult. So much giving up's required and I don't mean last year's tourist knick knacks to charity shops but more important your independence, mobility, memory and the passing of old friends. Letting go gracefully is life's toughest task.
I pondered this while propping up the college bar, listening to youngsters just up from sixth form, discussing quantum physics, whether time went backward in a black hole, and whether matter could create itself. Science they asserted was the only true tested knowledge. So on their advice I read and reread Professors Dawkins and Hawking, visited laboratories, and watched popular science programmes. Awesome, fascinating and beautiful stuff but not really relevant to my aging problems, Sure, it helped me with the what and how of the cosmos but not the why of it. But for oldies meaning and purpose in life are as precious as digital TV and raffles'
I met a scholar sixty years ago who introduced me to Jewish mystical Kabbalah and the doctrine of the sparks. 'In the beginning' he said 'there was only The Nothing, but a nothing with a capital N. Since it was no-thing and nothing else existed it had no name. It was hidden like the light locked in a black lump of coal, This nothing then withdrew from a part of itself so its creation could exist in freedom. This was the greatest gift - for good or ill. Then out of compassion this No-thing this source of being scattered sparks of itself into the void it had so catastrophically created and the purpose of our creation is to redirect those divine sparks back into itself to make it whole again. This may be myth, but myth has its own truth and we ourselves can become the living evidence of it.
That's why we feel uplifted with the divine sparks when we befriend a lonely person, when we give up our place in a queue, when we feel for someone who has just missed the boat when we defuse hatred with laughter. All these make God whole again and our brief lives worth living.