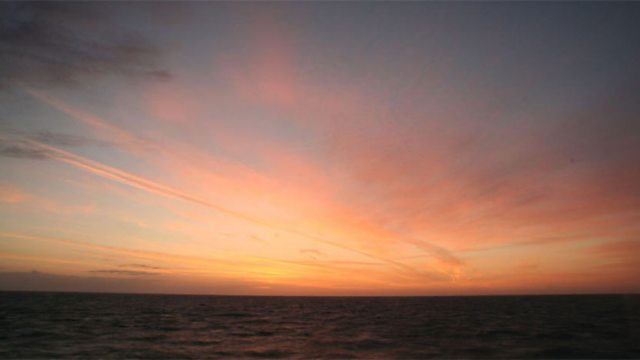 Thought for the Day - Rev Rob Marshall
Good morning. Tomorrow's launch of the Sun on Sunday goes against the general flow for a newspaper industry which, because of the internet, is facing unprecedented challenges.
Social media, according to Clay Shirky [a writer on internet technologies], has resulted in the "largest increase in expressive capability in the history of the human race" as well as "the mass amateurization of publishing".
Academics argue that the net result is the increasing fragmentation of audiences and the trivialisation of much news content. It is also possible to argue however, that during the Arab Spring, the main catalysts for change were citizen journalists using social media.
This, of course, is far removed from the traditional theory that all news is manufactured or constructed. Noam Chomsky believed that whenever you hear or read a news story you should always be asking the questions – Why is this news? Who is behind it? What's the agenda?
The Greek word euangelion can be translated in a variety of ways but it invariably suggests news which is good, important or familiar: and, at the same time, there is a suggestion that this euangelion might not stick that quickly with the intended audience because it is already too familiar. That's why I'm not surprised that St Mark, who wrote the first Gospel account of Jesus' life, chose to describe his work as this kind of news. Generations of Christians have discovered that such news readily encourages cynicism. An element of faith in the writer is required. St Paul, who repeatedly uses the same word when writing his letters to various communities, adopts different approaches hoping [and praying] that the news will stick.
The tragic deaths in Syria of Marie Colvin and Remie Ochlik and the ongoing plight of their trapped injured colleagues Edith Bouvier and Paul Conroy are huge reminders of how important and, perhaps taken for granted, is the work of the vast majority of professional journalists. The BBC's Jim Muir said of Marie Colvin this week: "She had an absolute compulsion to go to where bad things were happening, and tell the world about it."
The media revolution has created various strands and levels of expression and different places where audiences can find out information. In an increasingly rich media landscape how do we make judgements about what we see, read and hear? Differentiating between what is true and what is false, what is serious and what is trivial, what is news and what is not, has never been more complex.