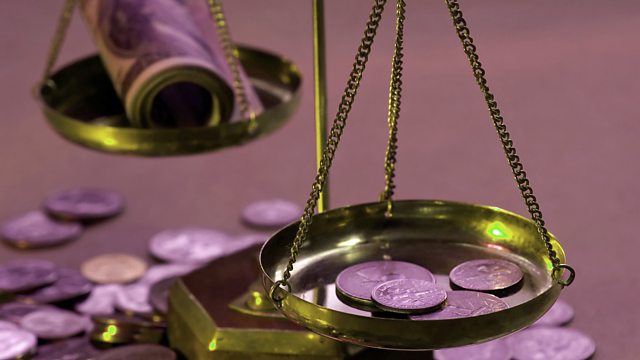 The Sweet Spot
How to pursue austerity without damaging growth?
It's the challenge of our times in many developed economies.
The extent of spending cuts and tax rises in Greece has been endlessly debated, so too Spain, which this week fell out with Brussels over deficit reduction targets.
So is there a sweet spot - where cutting spending will not hurt the economy?
To find out, In the Balance's Hugh Pym is joined by Kevin Daly, senior European economist with Goldman Sachs, Mark Thomas, business strategy expert at PA Consulting Group and Harvard economics Professor Jeffrey Frankel, who also served on the Council of Economic Advisers under President Clinton.
And Colm O'Regan reflects on optimism, are the green shoots really there?
Last on
Mon 19 Mar 2012
02:32

GMT