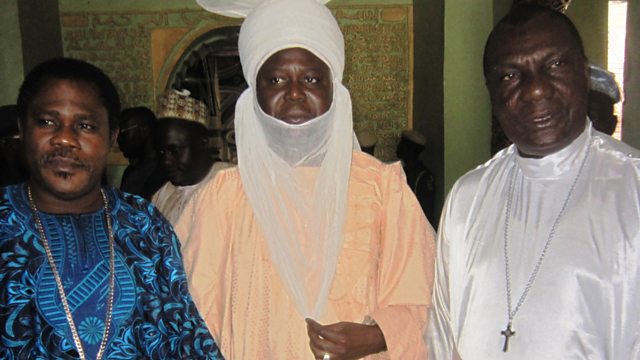 Along the middle of Africa, from Senegal in the West to Somalia in the East, runs a swath of land separating the continent's 400 million Muslims from its 500 million Christians.
To some observers, this is a volatile religious faultline – the site, for example, of a conflict in Northern Nigeria which is often described as setting Muslims against Christians.
Others see this line as a source of hope - a place where members of the two faiths can work together for peace and prosperity.
But one thing is certain: the vast majority of sub-Saharan Africans, whether Muslim or Christian, define themselves as deeply religious.
So what is it like to live along Africa's faultline?
In this first of two programmes, Solomon Mugera, the BBC's Africa Editor, welcomes guests and hears reports from Nigeria and Ivory Coast to find some answers.
Photo: Christian and Muslim leaders in Kano in Northern Nigeria. Credit: Yusuf Ibrahim
Last on
Mon 19 Mar 2012
00:32

GMT
More episodes
Previous
You are at the first episode