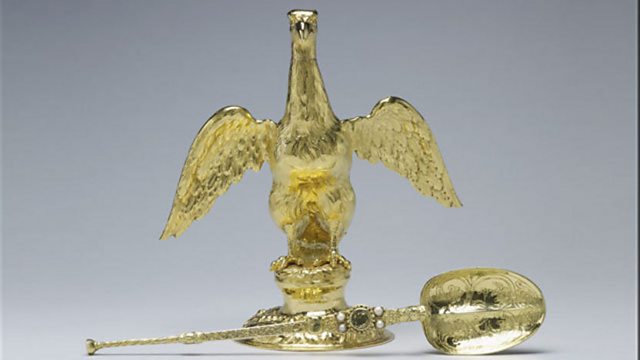 The Art of Monarchy - Faith - the Coronation Spoon and Ampulla
Will Gompertz explores the monarch's relationship with faith through objects from the Royal Collection.
The Coronation spoon is the only piece of the Coronation regalia to survive the melt of the Commonwealth. It was listed among St Edward's Regalia at Westminster Abbey in 1349, suggesting it has been connected with Coronations since an early date. The Ampulla is a vessel in the form of an eagle used for holding consecrated oil. Made for the Coronation of Charles II in 1661. The Sovereign is anointed with consecrated oil during the Coronation ceremony.