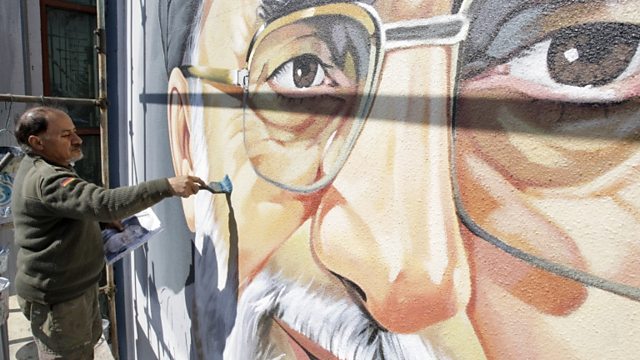 10/03/2012
A fresh look at the week's global news from across the World Service's 27 language sections, with David Amanor.
IRAN: BRIDGING THE GAP?
"Recently, for the first time they complained to the BBC and I was so happy - because that is what we would like to happen."
Sadeq Saba, the head of the Persian Service, speaks about his hopes for any form of dialogue with Tehran. BBC staff have been banned from Iran since the 2009 presidential elections, and Persian section journalists subjected to growing intimidation and harassment from the Iranian authorities. Will relations always be this tense, and can the gap ever be bridged?
TREASURE TALES
For BBC Mundo, Matias Zibel Garcia finds out who's staking a claim to the $134m worth of treasure in waters off the coast of Portugal. A quick dip into the Atlantic Ocean plunges him into the murky deep waters of Spanish history.
PEEK INTO BURMA
As you might have heard, the BBC World Service is leaving its headquarters in Bush House and moving to a spangly new building - our original home, Broadcasting House. The Burmese Service will be the first language section to broadcast from the 5th floor of the building, and we caught up the head Tin Htar Swe to get an inside peek on their special planned programme.
THE JOURNALIST AND HIS HANDLER
Arabic Service reporter Omar Abdul Razek has just returned from assignment in Syria - his reportage took him around the country from Damascus, Aleppo and Latikia. We speak to him and Adel Soliman, his desk editor in London - who was anxiously awaiting his dispatches and news of his safety.
ONLINE GREATEST HITS
Internet guru Falko Mortiboys gives the rundown on the big-hitting stories across the World Service language sites this week - including India's Super Tuesday, nudity on BBCArabic.com, and six foot under in Sri Lanka.
(Image: An Iranian mural artist paints a portrait of supreme leader Ayatollah Ali Khamenei in Tehran. Credit: AP)
Last on
Mon 12 Mar 2012
01:32

GMT