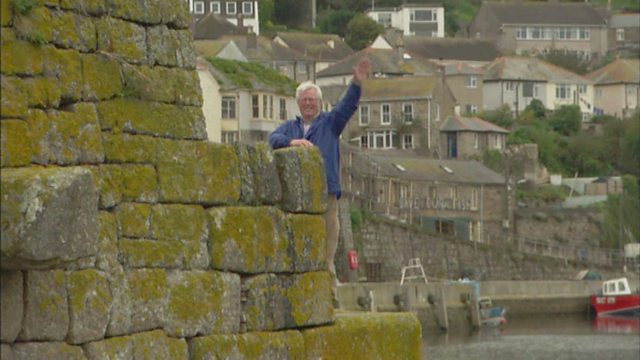 Sailing skills at Newlyn Pier in Cornwall
A lugger is a traditional Cornish sailing ship that's over 100 years old. Local sailor John Lambourne has taken 4 years to restore one of these ships to help teach people about their maritime history. John and Jules take a trip to the harbour to meet him.
They meet people getting creative at a studio in St Ives, attempt to get their tongues around the Cornish language and set sail on a historic ship that has been restored to tell tales of its great maritime past.