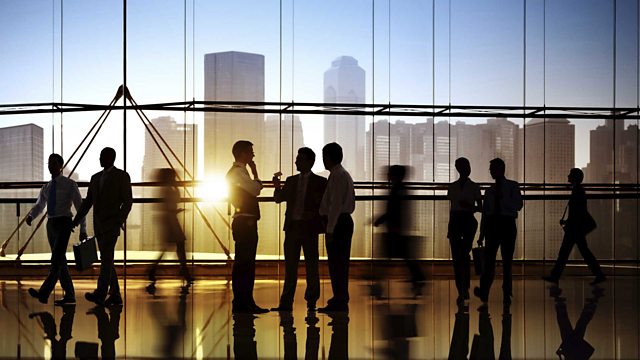 Will structural reform save Europe?
Will the eurozone's woes ever end? The financial markets have been on tenterhooks this week, waiting for the outcome of the latest twist in Greece's debt drama - its attempts to persuade its private sector creditors to accept a so-called haircut, a reduction in the value of their debts.
That is all about resolving the short term crisis in funding, arguably the bigger issue is the long term solution to Europe's problems.
The presumption is that this will be achieved by what is known as "structural adjustment". The term is shorthand for a process of making economies more efficient, more - say proponents - "streamlined". The IMF used to insist on structural adjustment in developing countries before it would lend to them.
But what does the term really mean and how will it help the ailing economies of Europe? Is it really all about making it easier to fire people? Justin Rowlatt discusses the issues with Ronald Janssen of the European Trade Union Confederation and Eamonn Butler of the Adam Smith Institute.
Of course, there are other ways to stimulate growth - at least for economies with their own currencies. One is cutting interest rates. That's what Indonesia has been doing recently in an attempt to encourage growth. Rates currently stand at 5.75 percent.
But as in many other parts of the world, concerns are rising about the impact a proposed fuel price hike might have on inflation - and in turn, on economic growth.
Indonesia is struggling with the cost of subsidising fuel for its citizens, especially against the backdrop of surging oil prices as the BBC's Indonesia correspondent Karishma Vaswani reports.
The Indonesian economy may have its problems but it is vast - the biggest in South East Asia. Antigua's economy, by contrast, is tiny even by the modest standards of its Caribbean neighbours. Which is one reason why the country fell so much under the sway of the now disgraced former multibillionaire and cricket mogul, Allen Stanford.
Mr Stanford was knighted by the Antiguan government but has now been convicted of one of the biggest investment frauds in history - totalling some $7 billion. Nick Davies, the man with the unenviable job of reporting from the sun kissed tropical island on behalf of the BBC explores the impact of his conviction.
Last on