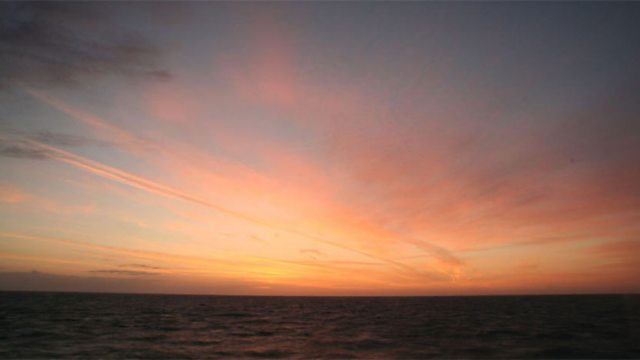 Thought for the Day - Rev Dr Michael Banner
Good morning.
It is tempting, I have to admit, to turn rapidly aside from the commercial and sentimental excess of yesterday's celebration of Valentine's day, with all those red roses, chocolate hearts and cute little teddy bears, with a mid-February 'bah humbug'. Pausing for a moment, however, it is interesting to notice that when it comes to love, it seems that we are increasingly inclined to place our trust in science or magic, or perhaps a bit of both.
In a story on the BBC website under the headline 'Cupid's algorithm', a professor of social psychology from the US is quoted as saying that 'To date, there is no compelling evidence any online dating matching algorithm actually works.' I like that little qualification 'to date' – as if the computer boffins need only to work a little bit harder to crack the romantic equivalent of the Enigma Code and so solve the problem of love once and for all, by putting it on a proper rational basis. Strangely, however, faith in the eventual success of a scientific algorithm surely derives some of whatever plausibility it has from the myth of the 'one' – the myth that somewhere, out there, there really is another person I am meant to be with. When I hear people talking like this, I feel like asking them who it is who has so obligingly ordered the universe to ensure that for every left shoe, so to speak, there is a matching right one – but there never seems to be good moment to pop that particular question, and with it to pop the bubble of faith in the magic of romantic destiny and fate, whether or not assisted by science.
If you go to a wedding anytime soon, I fear you may get the idea that Christianity, wherever it stands on science and magic, is on the side of mere sentimentalism. The chances are you will hear that much loved reading from Paul's letter to the Corinthians, beginning 'If I speak with the tongues of men and of angels but have not love', continuing to the great peroration, that 'love is patient and kind . ., does not insist on its own way, . . . never fails' – and so on. This is usually read in a goey voice – as if Paul has composed a poetic eulogy to love. In fact, if you read it in context, the tone is tetchy and cross. 'Love never fails' is not a description of how humans generally are together – but a heartfelt cry of pain at what should be the case, but so often isn't.
Christianity is not on the side of sentiment, nor of magic and science, when it comes to the question of love. Sentiment is all very well, but neither science nor magic will convert romantic feelings into the sustained commitment for which all that commercial flummery seems to express a longing. Christianity has traditionally associated love with such seemingly unlikely bedfellows as forgiveness and even sacrifice. They are not as marketable as teddy bears, and don't promise the certainty of science and magic, but love without either forgiveness or sacrifice may not last a lot longer than the roses.