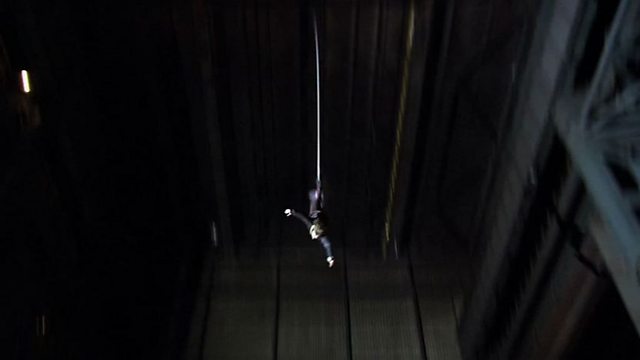 Ed Byrne's Cut And Restored Bungee
In their final Location Grand Illusion of the series, Barry and Stuart take their celebrity guest, comedian Ed Byrne, to a hangar where he will make a death-defying bungee jump 150 feet above the ground.
Sounds ok so far? Well, just before Ed takes the plunge, our mischievous magicians saw the bungee cord in half, making the smile instantly vanish form the Irish funny man's face.
But the magic doesn't end there - as Ed makes his leap of faith, Barry attempts to magically restore the bungee cord and save Ed from an audience with the paramedics.