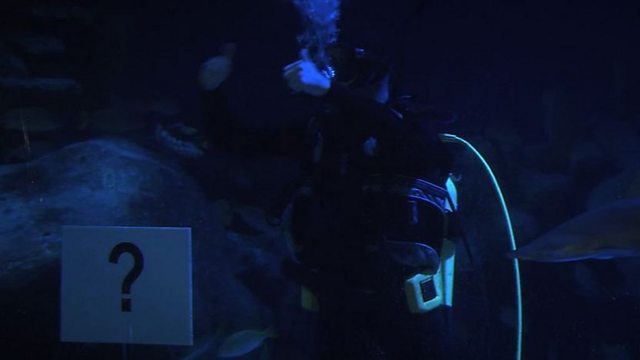 Pete and Joe Swash Make a Fishy Prediction
Last week, Pete Firman tried his luck at the seaside amusements and ended up in the dreaded forfeit. This week he's decided to become shark bait in a last-ditch attempt to avoid another defeat.
Placed inside a giant tank teeming with sea-life is a rather fishy prediction that Pete and Joe made earlier. While Pete dons the scuba gear and takes the plunge into shark-infested waters, a volunteer is asked to pick one of the circling sea creatures.
Keep watching for an unprecedented act of underwater escapology from "Flippers" Firman.